A Smaller Home Could Be Your Best Option
Posted by Janelle Endres on Friday, February 24, 2023 at 11:22:38 AM
By Janelle Endres / February 24, 2023
Comment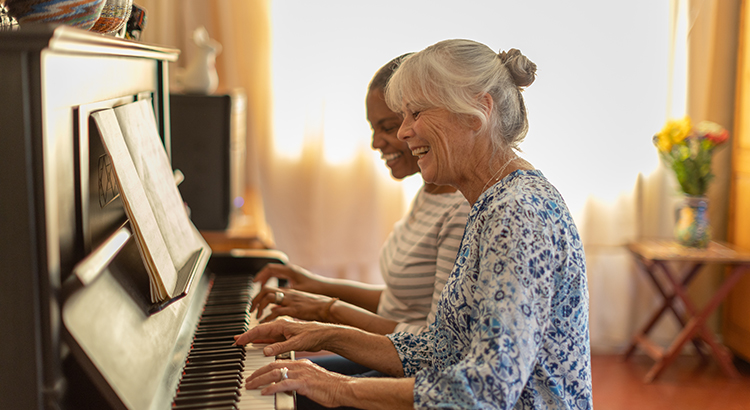 Many people are at the stage in their lives where they must choose where they will live after they retire. If you're a homeowner about to enter this stage, you have several options to consider. The National Association of Realtors' (NAR) Deputy Chief Economist and Vice President of Research, Jessica Lautz, says:
"As we see the transition of the large Baby Boomer generation age into retirement, it will be interesting to see if they move in with their Millennial and Gen Z children or if they stay put in their own homes."
Lautz suggests moving in with family members or remaining in your existing home as your two possibilities. Although it is becoming more and more popular, not everyone can live with many generations. And as your needs change, staying put could no longer be necessary. Downsizing is a third choice, and for some people, it's the best one.
Downsizing refers to selling your home and buying a smaller one. Moving allows you to move to your perfect location and sometimes smaller homes are better suited to your changing demands.
Downsizing may also save money in addition to personal advantages. According to The New York Times (NYT):
"Many downsizers expect to improve their retirement income stream if their new home costs less than what their old house sells for. Lower utility costs, insurance and property taxes — as well as investment returns on the proceeds — can also improve the bottom line."
One of the most crucial aspects of retirement is having a solid financial foundation, and downsizing can have a significant impact.
The record-high level of equity that homeowners have is a significant factor in why downsizing is still financially advantageous today, even though mortgage rates are higher than they were a year ago. Leveraging your equity when you downsize might reduce or even eliminate your next home's mortgage payment.
Hence, not only is it probably more inexpensive to maintain a smaller home but using the equity in your property could also be quite beneficial. The best person to turn to for information on potential equity in your current residence and the alternatives it may offer for your next move is your local real estate agent.
Bottom Line
If you're a homeowner getting ready for retirement, part of that transition likely includes deciding where you'll live. Let's connect so you can understand your options and explore your downsizing opportunities.
Thinking of selling your home? Connect with us through here: