Homeowners Have Incredible Equity To Leverage Right Now
Posted by Janelle Endres on Tuesday, May 16, 2023 at 4:34:33 AM
By Janelle Endres / May 16, 2023
Comment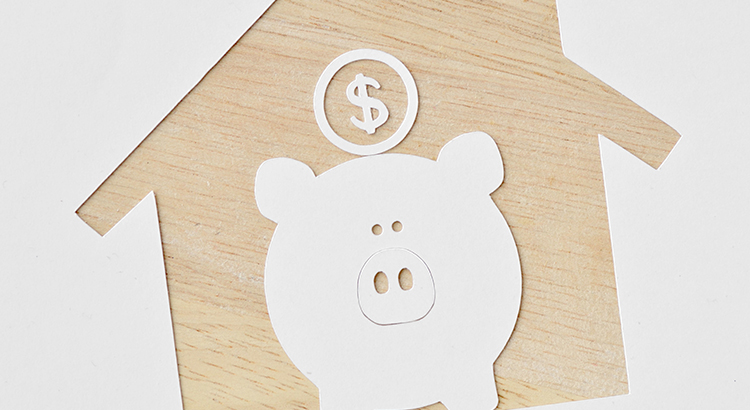 Despite the recent fall in home prices, many homeowners still have a staggering amount of equity. However, what is equity? Simply put, equity is the difference between your home's market worth and the sum of your mortgage debt. According to the National Association of Realtors (NAR), your equity increases over time as follows:
"Housing wealth (home equity or net worth) gains are built up through price appreciation and by paying off the mortgage."
How Your Equity Can Help You Achieve Your Goals

When you sell your present home and purchase your new one, you can take advantage of the equity you've built up over time. It might be time to relocate to a bigger home if your current residence is insufficient for your needs. Or it's possible that you need something smaller because your area is too large. Whatever the circumstance, you can use your equity as a potent tool to aid in your market move. This is due to the fact that it can make up all or part of the down payment on your subsequent home.
You might be surprised to learn how much equity you have. According to a recent Realtor.com survey, many homeowners today believe they have accumulated a sizable amount of equity: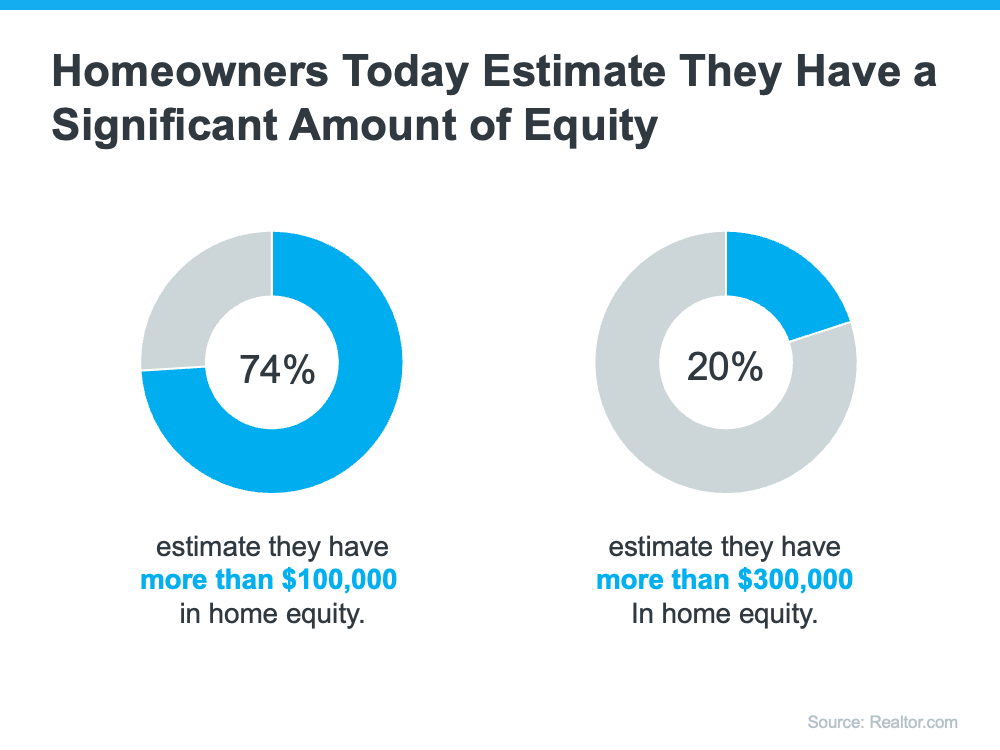 The most recent CoreLogic statistics makes it clear why homeowners are so pleased with the value they have probably built up over time. According to CoreLogic's Chief Economist Selma Hepp:
"While equity gains contracted in late 2022 due to home price declines in some regions, U.S. homeowners on average still have about $270,000 in equity, nearly $90,000 more than they had at the onset of the pandemic.&rdquo
How a Skilled Real Estate Agent Can Help
Having a reliable agent on your side makes a difference if you're trying to leverage your equity to increase your buying power in the current market.
You can acquire a better understanding of your home's value from a real estate expert, which will help you determine how much equity you probably have. According to a recent Bankrate article:
"Hiring a skilled real estate agent can give you a realistic estimate of home prices in your area and how to price your current home. Using that figure, you can calculate how much equity you have and what your net proceeds will look like, so you can apply that money toward the down payment and closing costs of your new home."
Having a solid understanding of your equity is key when it comes to making decisions about buying or selling your home. A skilled agent can help you navigate the often-complicated process of selling your house and ensure the transaction goes smoothly.
Bottom Line
Today, many homeowners are sitting on a substantial amount of equity, and you may be one of them. Let's connect so we can estimate how much equity you have and plan how you can use it toward the purchase of your next home.
Maximize the value of your home and simplify the selling process by filling out our real estate form today!