Today's Real Estate Market: The 'Unicorns' Have Galloped Off
Posted by Janelle Endres on Wednesday, May 31, 2023 at 4:54:11 AM
By Janelle Endres / May 31, 2023
Comment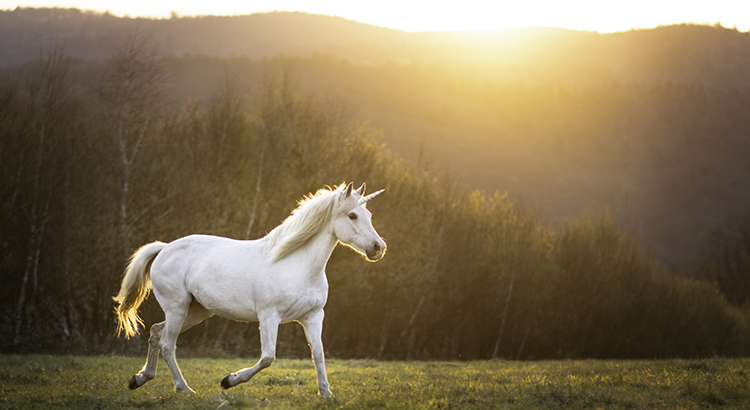 In a typical property market, comparing real estate indicators from one year to the next can be difficult. This is because market unpredictability may make the comparison less precise or useful. Unexpected events may significantly alter the conditions and results being compared.
It is almost useless to compare this year's results to the two recent "unicorn" years. This is the less popular definition of "unicorn":
"Something that is greatly desired but difficult or impossible to find."
The pandemic profoundly changed real estate over the last few years. The demand for a home of our own skyrocketed, and people needed a home office and big backyard.
Waves of first-time and second-home buyers entered the market.
Already low mortgage rates were driven to historic lows.
The forbearance plan all but eliminated foreclosures.
Home values reached appreciation levels never seen before.
It was a market that forever had been "greatly desired but difficult or impossible to find." A 'unicorn' year.
Now, things are getting back to normal. The 'unicorns' have galloped off.
Comparing today's market to those years makes no sense. Here are three examples:
Buyer Demand
You would assume there aren't any buyers out there if you read the news. In the US, we continue to sell nearly 10,000 homes each day. Of course, sales are down from the previous two "unicorn" years. However, ShowingTime claims that if we contrast it to the usual years (2017–2019), we can observe that buyer activity is still robust: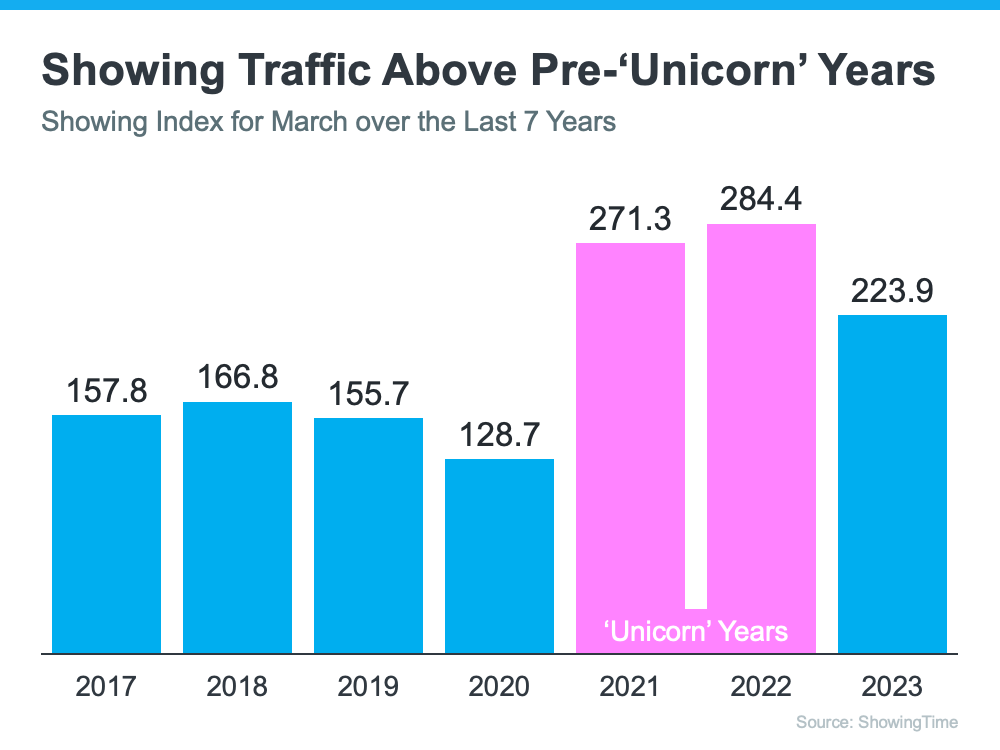 Home Prices
The price rises for homes now cannot be compared to those from the previous few years. Freddie Mac claims that the years 2020 and 2021 both had historic appreciation rates. Here is a graph that includes the more typical years (2017–2019) as well: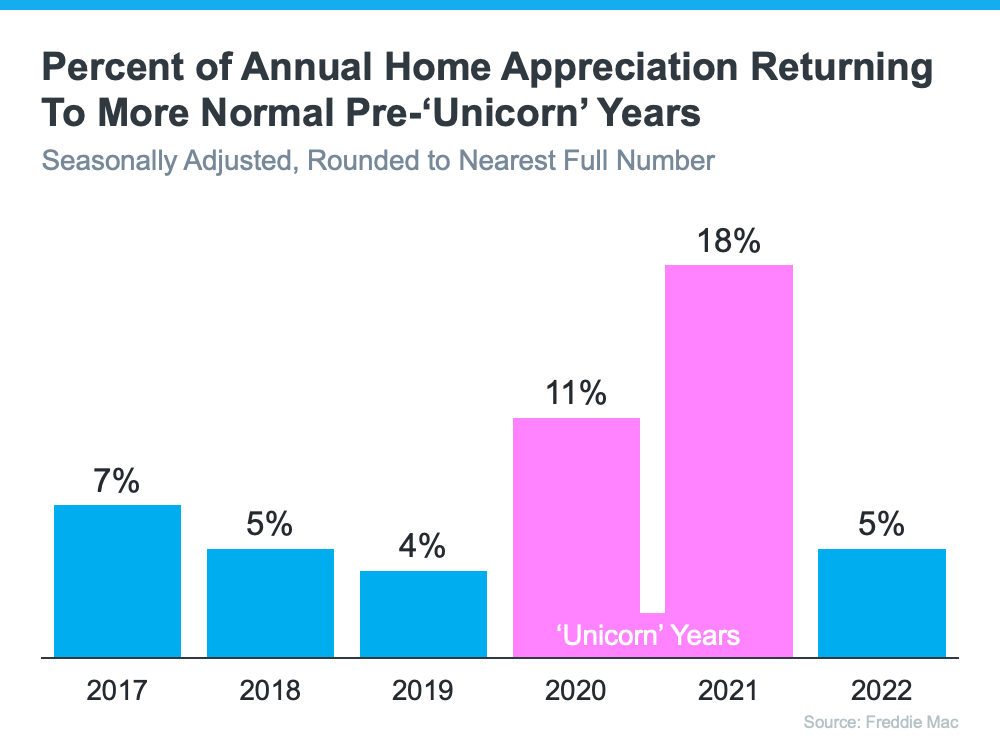 We can observe that the gains in property values are becoming more typical. In the second half of 2022, there were a few months with little or no depreciation. Fannie Mae claims that the market has, however, reverted to more typical growth in the first quarter of this year.
Foreclosures
The percentage increases in foreclosure filings have already been the subject of some shocking headlines. The percentages will undoubtedly increase. Over historically low foreclosure rates, they are rising. Here is a graph that features details from the property data supplier ATTOM: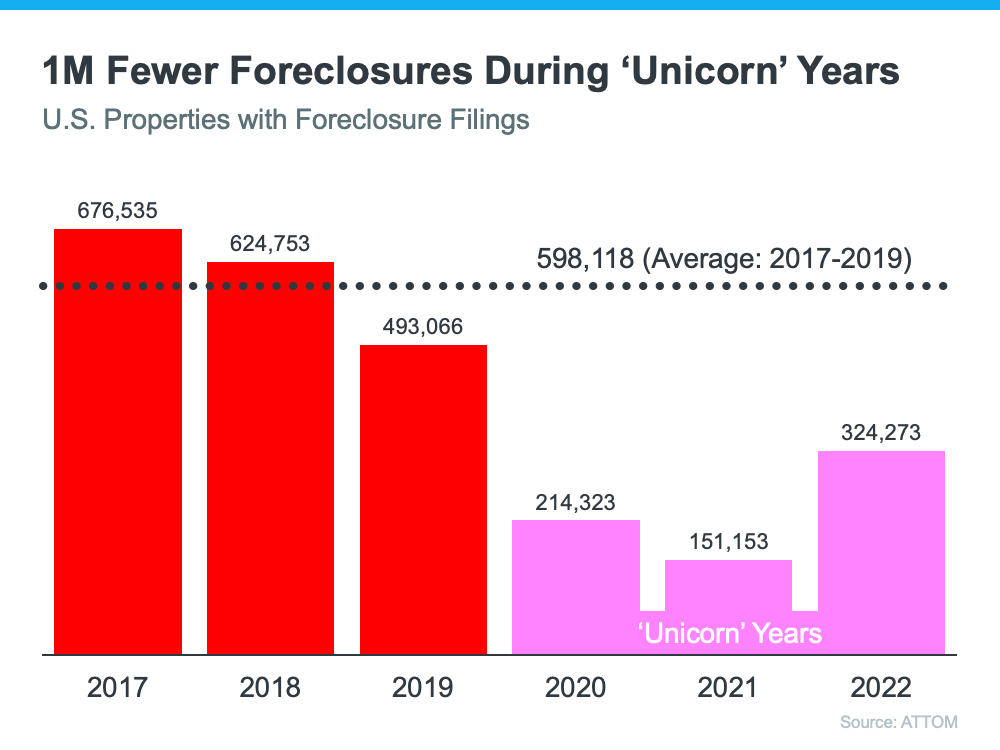 Now that the foreclosure moratorium is expired, there will be an increase over the figures from the previous three years. Every year, some homeowners lose their homes to foreclosure, which is devastating for those families. But if we put the figures in context, we'll see that we're actually returning to the filing patterns from 2017 to 2019.
Bottom Line
There will be very unsettling headlines around the housing market this year. Most will come from inappropriate comparisons to the 'unicorn' years. Let's connect so you have an expert on your side to help you keep everything in proper perspective.
Don't let your dream home remain a dream - take the first step and fill out the form below to make it a reality with our help!