Want To Sell Your House This Spring? Price It Right.
Posted by Janelle Endres on Friday, April 14, 2023 at 4:17:20 AM
By Janelle Endres / April 14, 2023
Comment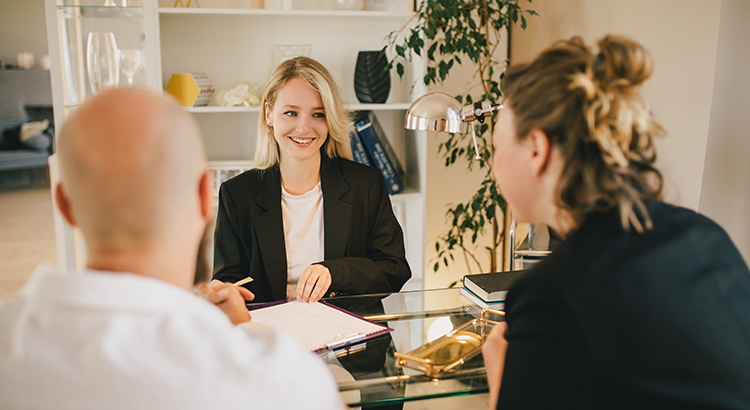 The housing market has undergone tremendous shift in the past year. Even though it's still a sellers' market, houses that are priced competitively sell and now attract the most interest from purchasers. It's crucial to rely on your knowledgeable real estate advisor when deciding on a list price if you're considering selling your home this spring. As Realtor.com explains:
"Move-in-ready homes with curb appeal and in desirable areas—and that are priced to sell—are especially likely to move quickly this spring."
In today's market, how you price your house will not only make a big difference to your bottom line, but to how quickly your house will sell.
Why Pricing Your House Right Matters

Particularly in today's market, your asking price conveys a statement to potential buyers.
If it's priced too low, you risk losing money or discouraging purchasers who could see a lower-than-expected price tag and question if the house has a problem.
If it's priced too high, you run the risk of scaring away potential customers. When that occurs, you might need to reduce the price to generate interest when your home is up for sale for an extended period of time. Be mindful though, as some purchasers may interpret a price reduction as a warning sign concerning the property.
Price it accurately from the beginning to avoid either headache. The appropriate asking price can be determined by a real estate expert. To determine the appropriate price, they weigh factors like as the value of nearby properties, current market trends, buyer demand, the state of your home, and more. This increases the chances that you will receive stronger bids and that your home will sell more quickly.
The illustration below summarizes the potential effects of your asking price: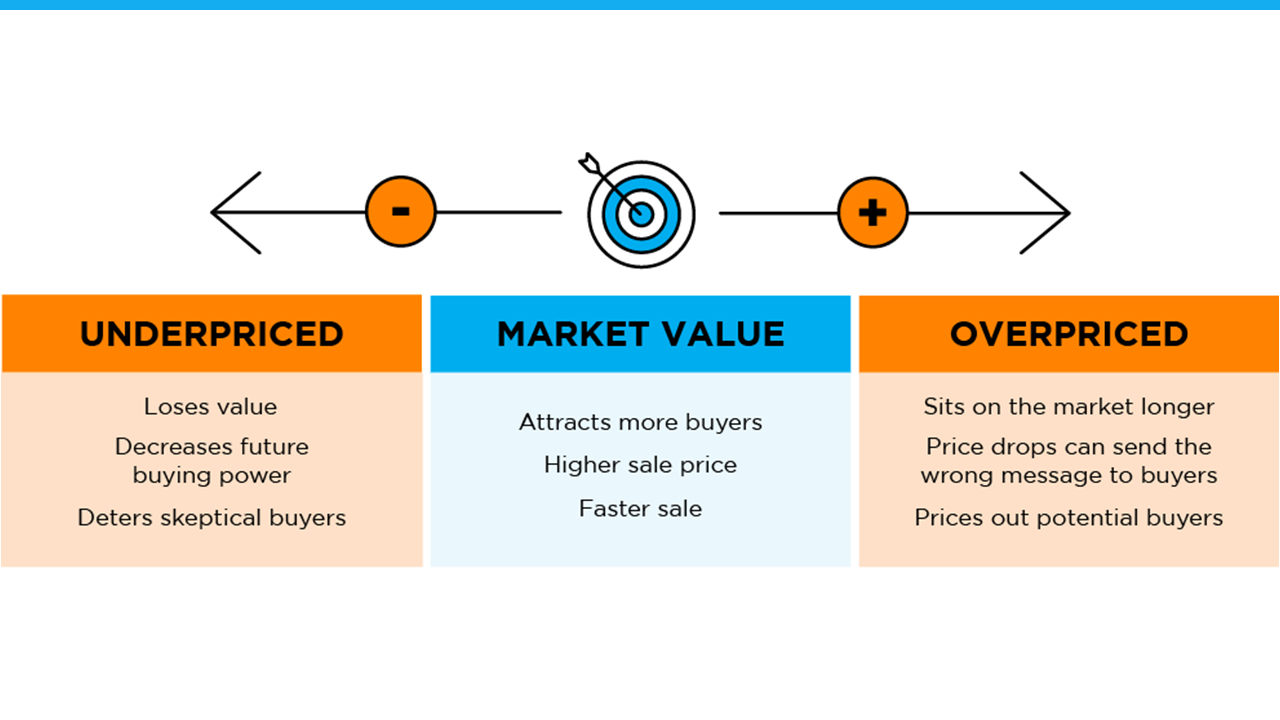 Bottom Line
Homes priced at the current market value are selling faster and at a better price right now. To make sure you price your house appropriately, maximize your sales potential, and minimize your hassles, let's connect today.
Ready to make a move? Fill out the form below and let's turn that 'For Sale' sign into a 'Sold'!