What Do Past Years Tell Us About Today's Real Estate Market?
Posted by Janelle Endres on Thursday, October 14, 2021 at 9:41 AM
By Janelle Endres / October 14, 2021
Comment

As you follow the news, you're probably seeing features talking about what's happening in the present real estate market. Odds are high that a portion of the later storylines you've gone over notice terms like cooling or easing back when discussing where the market is going.
Be that as it may, terms' meaning could be a little clearer. The real estate market today is everything except typical, it's as yet a unimaginably solid merchants' market, particularly when contrasted with the couple of years paving the way to the pandemic. In light of that, what can earlier years enlighten us regarding the present housing market and in case it's really easing back?
We're Still Seeing an Above Average Number of Sales
You might see features about a drop in home deals. However, are those features recounting the full story? The latest Existing Home Sales Report from the National Association of Realtors (NAR) shows a drop of around 2% from July to August. Be that as it may, the month-over-month decay doesn't give the full picture (see diagram beneath):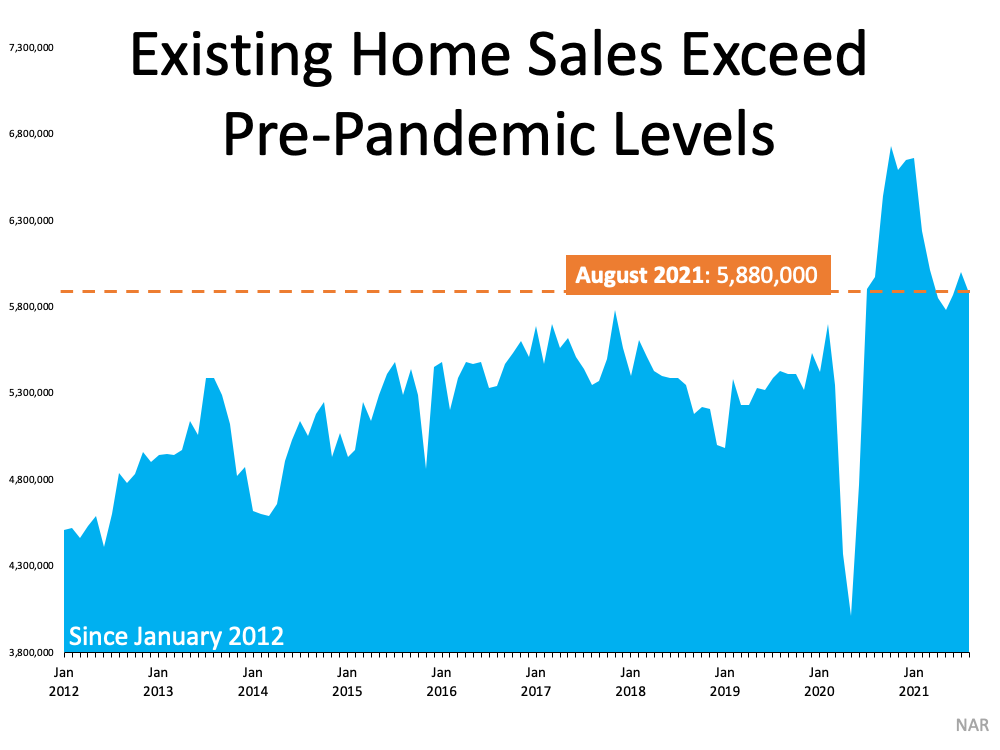 As the graph shows, historical context is key. Today's home sales are well ahead of some of the more normal years that led up to the health crisis. That means buyers are still in the market, which is great news if you're planning to list your home.
Houses Are Selling Faster Than Usual
When headlines mention the market is slowing, sellers may naturally wonder if their house will sell as quickly as they'd like. According to the most recent Realtors Confidence Index from NAR, homes are still selling at record speed (see graph below):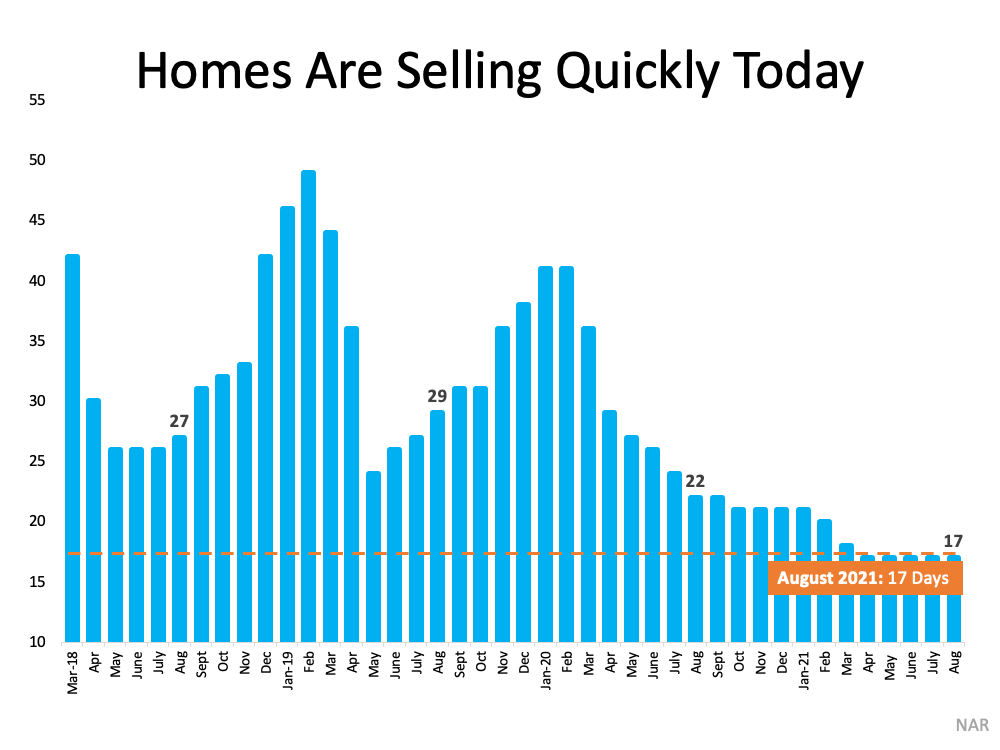 Again, if we look back at data from previous years, we can see the average time on market – 17 days – means homes are selling faster than a normal pace.
Bidding Wars Are Still the Norm
The Realtors Confidence Index from NAR also shows a drop in the average number of offers homes are receiving in August, and many headlines may simply focus there without providing the important context (see graph below):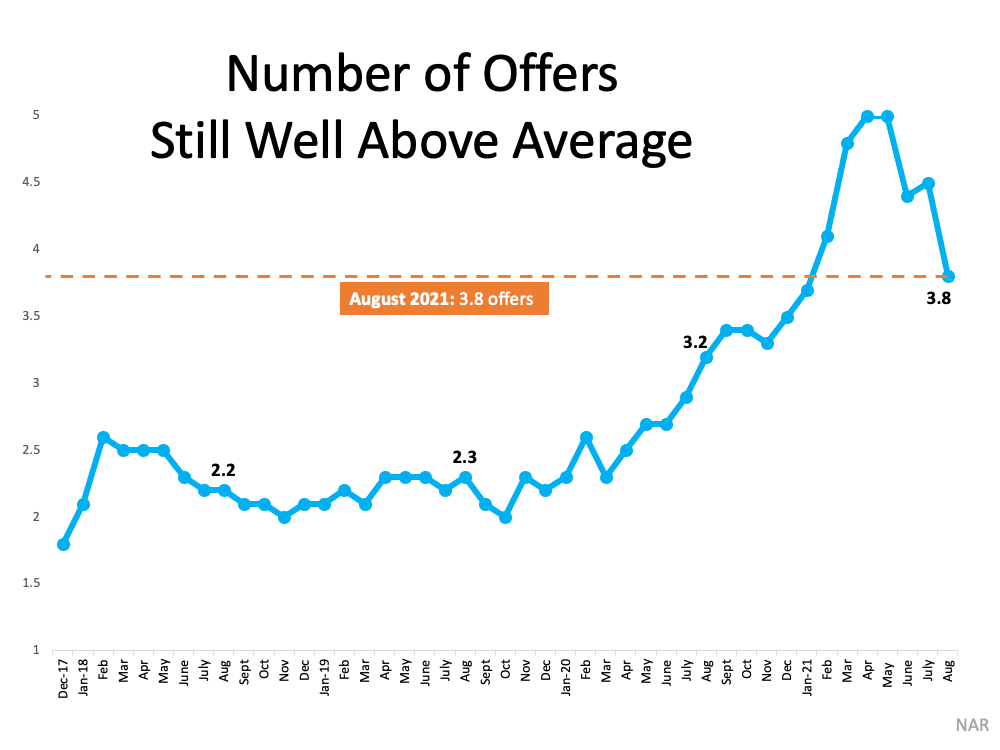 Again, it's important to compare today's market to trends from recent years. Currently, the average number of offers per listing is higher than 39 of the previous 45 months. That means the likelihood of a bidding war on your home is still high. And the number of offers your house receives can have a major influence on the final sale price.
So, Is the Market Slowing Down?
While there are slight declines in various month-to-month data, it's important to keep historical context in mind when determining what's happening in today's market. Odeta Kushi, Deputy Chief Economist at First American, put it best recently, saying:
"It's not the white-hot market from earlier in the year & it's not the 2020 market benefiting from a wave of pent-up demand but make no mistake this is still a hot housing market."
Bottom Line
Try not to allow features to make you reexamine posting your home this fall. Selling today implies you can in any case exploit high purchaser interest, numerous offers, and a fast deal. In case you're considering selling your home, how about we associate and examine why this fall is the ideal opportunity to do as such.