Why Today's Foreclosure Numbers Are Nothing Like 2008
Posted by Janelle Endres on Thursday, April 27, 2023 at 7:51:43 AM
By Janelle Endres / April 27, 2023
Comment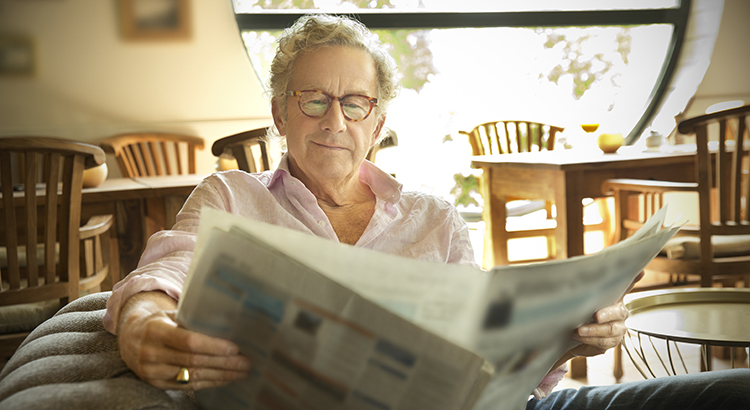 There have probably been news regarding the rising number of foreclosures in the current property market. That might raise a few questions for you, especially if you're considering purchasing a home. If you want to know the truth about what is happening right now, it is imperative that you comprehend what they truly mean.
A recent survey from ATTOM, a company that provides property data, indicates that foreclosure filings are up 6% from the previous quarter and 22% from a year ago. As this surge is highlighted in media headlines, focusing solely on the figure itself may actually cause anxiety and cause you to reconsider buying a home out of concern that values may plummet. In spite of the data showing an increase, the market is not going toward a foreclosure disaster.
To compare this to prior years, let's take a context-rich look at the most recent data.
It Isn't the Dramatic Increase Headlines Would Have You Believe
The number of foreclosures has decreased to historically low levels in recent years. That's because the forbearance program and other homeowner relief alternatives let millions of homeowners stay in their homes in 2020 and 2021, enabling them to rebuild their lives during a very trying time. Additionally, when property values increased concurrently, many homeowners who might otherwise have faced foreclosure were able to use their equity to sell their homes instead of going through with it. Equity will still be a factor in the future that can prevent people from getting into foreclosure.
Foreclosures increased as expected after the government's moratorium ended. The home market is not necessarily in peril just because the number of foreclosures has increased. According to Realtor.com Executive News Editor Clare Trapasso:
"There's no reason to panic, at least not yet. Foreclosure filings began ticking up . . . after the federal foreclosure moratorium ended. The moratorium was enacted in the early days of COVID-19, when millions of Americans lost their jobs, to prevent a tsunami of homeowners losing their properties. So some of these proceedings would have taken place during the pandemic but got delayed due to the moratorium. This is a bit of a catch-up."
Basically, a sudden wave of foreclosures is not anticipated. Instead, while more of the rise is a result of the economy, some of it is caused by the delayed activity described above. As ATTOM's CEO, Rob Barber, explains:
"This unfortunate trend can be attributed to a variety of factors, such as rising unemployment rates, foreclosure filings making their way through the pipeline after two years of government intervention, and other ongoing economic challenges. However, with many homeowners still having significant home equity, that may help in keeping increased levels of foreclosure activity at bay."
Take a look at the graph below to get a better idea of how things have changed since the housing meltdown. By examining homes with foreclosure filings dating all the way back to 2005, it can be seen that the number of foreclosures has decreased during the financial crisis.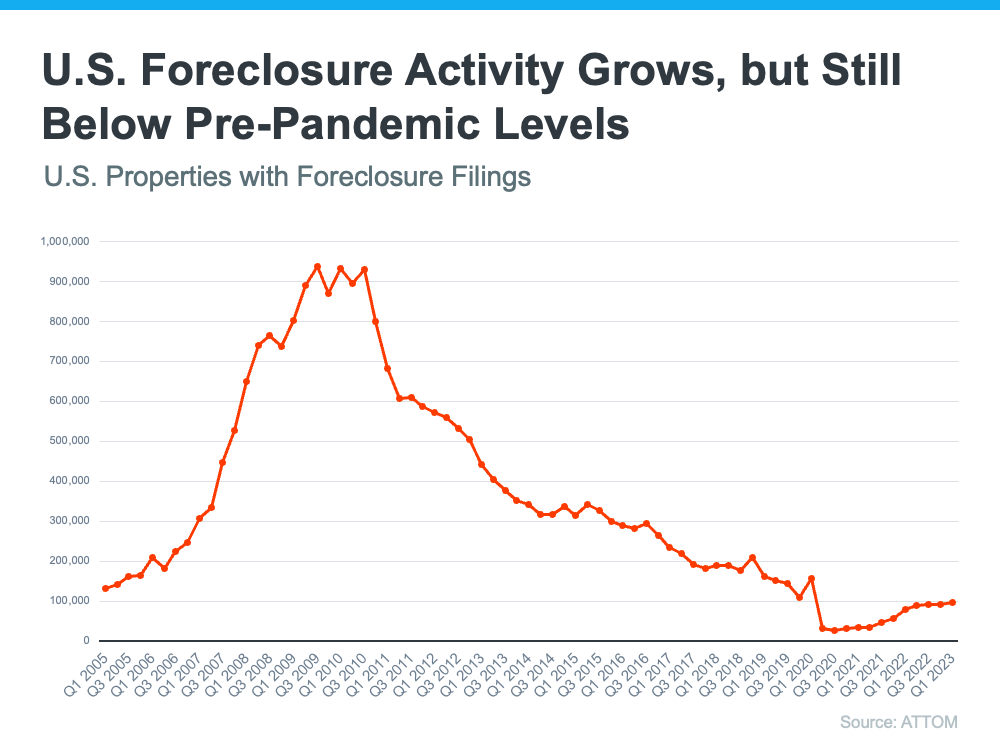 While foreclosures are climbing, it's clear foreclosure activity now is nothing like it was during the housing crisis. In addition to all of the factors mentioned above, that's also largely because buyers today are more qualified and less likely to default on their loans.
Today, foreclosures are far below the record-high number that was reported when the housing market crashed.
Bottom Line
Right now, putting the data into context is more important than ever. While the housing market is experiencing an expected rise in foreclosures, it's nowhere near the crisis levels seen when the housing bubble burst, and that won't lead to a crash in home prices.
Ready to unlock the door to your new home? Fill out the form below and let's make it happen!